This content contains affiliate links. When you buy through these links, we may earn an affiliate commission.
We are now officially in the "ber" months. It's the last bit of the year. Some misplaced nostalgia is permissible. Ten years ago, reading was less of a public experience. In 2023, it's difficult to explain reading as a hobby without talking about social media. BookTok, Bookstagram, and BookTube all provide different avenues for discovering new books to read. Then there are the challenges on Goodreads, the bookish accounts on Twitter (X??), and blogs. 2013 had blogs, maybe a few stray YouTube channels, but that's really not what we were doing 10 years ago.
Ten years ago, a lot of book recommendations came from word of mouth and print media. The new arrivals section at the library or bookstore wasn't just for grabbing that book you saw on TikTok. We were freshly reeling from the death of Borders. Amazon was mostly for books. The physical bookstores had more books, fewer games. Book release parties, though slowing down, were still a thing. The books were different, too. 2013 was all about dystopian YA novels, love triangles, and calm self-help books. Pop culture ruled the nonfiction shelves. With 10 years gone, some of these books are hilariously outdated, while others shine on.
Before we can wrap up the best of 2023, let's take a look at some of 2013 books to keep reading and to leave behind.
Books From 2013 That are Still Worth Reading
CRAZY RICH ASIANS by Kevin Kwan
This biting, clever, laugh-out-loud contemporary family saga remains fresh 10 years later. Kwan uses a combination of snarky footnotes, roughly translated slang, and satire to bring his cast of characters to life. The main storyline centers around Rachel and her boyfriend, Nick. It's impossible to ignore his family's hilarious antics. If 2018's smash-hit film based on the novel was any indication, yes, we want more!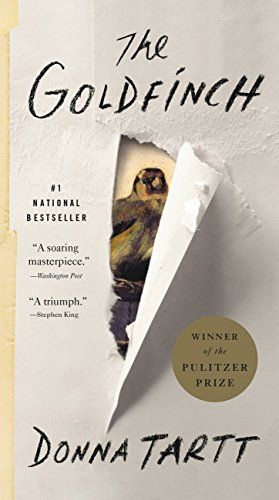 The Goldfinch by Donna Tartt
Admittedly, this is the book I claim as my favorite, so I am a little biased. It did win the 2013 Pulitzer Prize, so obviously, I'm not alone in thinking this book is a good one. This sweeping Dickensian tale of an art thief orphan is one of those books that not everyone is going to like. It's slow-paced, with thick, wordy prose, but gosh, is it beautiful.
Not without fault, The Goldfinch does have some harmful, outdated racial stereotypes and language.
Braiding Sweetgrass by Robin Wall Kimmerer
In a hurry-hurry-hurry, rush-rush-rush world, sometimes you just want to slow down. This collection of essays invites the reader to do just that. Kimmerer, a botanist and member of the Citizen Potawatomi Nation, shares her joy and knowledge about the natural world in her gentle, guiding voice. This book remains a treasured resource.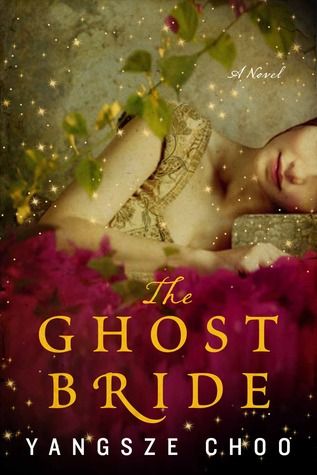 The Ghost Bride by Yangsze Choo
If you like stories with decrepit mansions, folklore, ghosts, and weird little animals, this historical horror novel is for you. Set in Colonial Malaysia, The Ghost Bride is the haunting journey of Li Lan, who is wed to the dead son of a wealthy family to placate his restless spirit. Soon, Li Lan becomes trapped in the swirling afterlife and must use her wits to find her way out.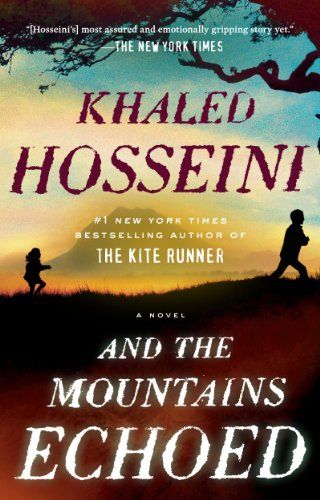 And The Mountains Echoed by Khaled Hosseini
Beginning with a fable, this novel sweeps across continents and generations. Siblings Abdullah and Pari are separated as children, changing the trajectory of their lives forever. Hosseini presents each storyline with a separate point of view in his signature vibrant, emotional prose.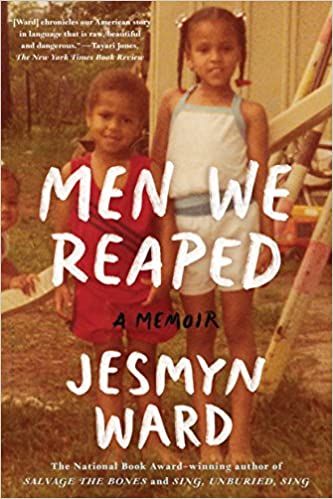 Men We Reaped by Jesmyn Ward
Five men, five years. This memoir is Ward's approach to the grief, anger, and questions that came after such losses. To understand these deaths, Ward examines life in rural Mississippi, family, pressures, and her own experiences as a Black woman. Ward's writing is intimate, raw, and beautiful.
The Humans by Matt Haig
This quirky sci-fi novel is no modern literary classic, but it might make you laugh really loudly in public. An extra-terrestrial visitor arrives on Earth with the task of observing humans and reporting back on their behavior. They take the form of a math professor and find that Earth is grubby and primitive. To their surprise, they begin to find the beauty in humans by doing ordinary things like eating dinner and riding the bus. Haig manages to write with surprising humor and great empathy, making The Humans worth reading in 2023.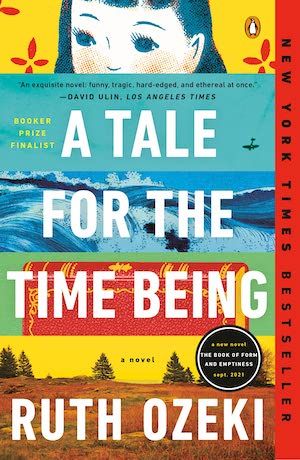 A Tale For The Time Being by Ruth Ozeki
Containing both whimsy and poignancy, this novel is a short journey to a place half-remembered. When Ruth, a novelist, discovers a tin lunch box on the beach, she is drawn into the mystery of its contents. Across the ocean, 16-year-old Nao has undertaken the task of documenting her great-grandmother's unusual life. Nao pours her secrets into her private diary. Mythic and quietly hopeful, this novel is a study of humanity.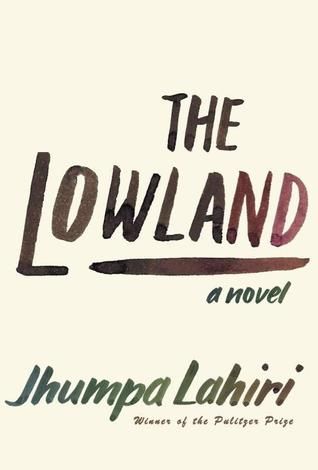 The Lowland by Jhumpa Lahiri
Spanning decades, this novel examines the relationship between brothers as they grow up and grow apart. Charming and impulsive, Udayan finds himself drawn into the Naxalite movement. Willing to give everything for the cause, Udayan unwittingly isolates himself from his brother Subhash. Nominated for the 2013 Booker Prize, The Lowland remains a strong, sensorial novel.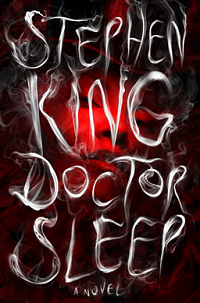 Doctor Sleep by Stephen King
I know that The Shining purists will disagree with me, but this book is an absolute banger, in my opinion. Dan Torrence returns to the site of his childhood nightmares, ready to confront his past. When Dan meets Abra, a little girl with a similar gift of shining, he's ready to protect her the way someone should have protected him. Skip the movie if you must, but this book is a must-read for any King fan.
Books From 2013 That Aged Badly
The Circle by Dave Eggers
This nearly 500-page novel attempts to make a bold statement about the digital age but falls flat. Mae is hired to work at The Circle, a powerful new tech startup that's supposed to change the world. When Mae realizes that something bigger might be going on, it's a slow jog to the conclusion. Egger's prose is dull and repetitive; you could even say it's circular. With better techno-thriller novels out there, The Circle is best left in 2013.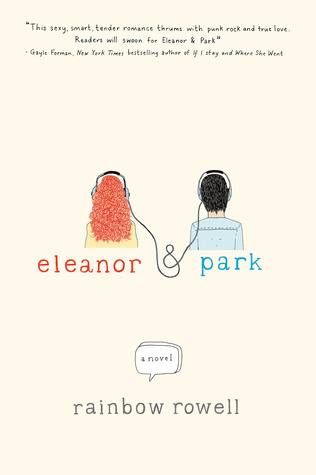 Eleanor & Park by Rainbow Rowell
The premise of this book, a biracial Korean boy and a plus-sized girl from an abusive family fall in love in 1980s Nebraska, is genuinely good. The execution, however, is awash in racist stereotypes and fetishizing language. In terms of diversity and representation, we had better options even in 2013.
Allegiant by Veronica Roth
At the tail-end of the dystopian YA era, Allegiant concluded the Divergent series in a crash and burn. The stumbling pacing, info-dumping, and hopeless ending set Allegiant apart in a bad way from other similar dystopian series conclusions. Obviously, at publication, fans were eager for the series finale, but Allegiant's repetitive Swiss cheese plot isn't worth revisiting.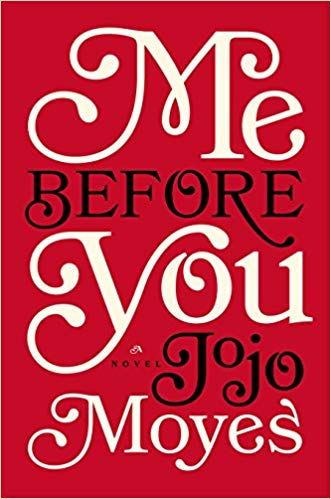 Me Before You by Jojo Moyes
This sappy inspiration-porn romance is the story of Louisa, a directionless young woman, and her new boss, moody business mogul Will. Disabled by a motorcycle accident, Will has become bitter and depressed. Louisa decides for Will that he will be happier, taking away his personal agency to make herself his savior and happiness. Despite maintaining a 4.26 rating on Goodreads and inspiring a hit film, Me Before You holds the kind of ableist energy that can stay in the past.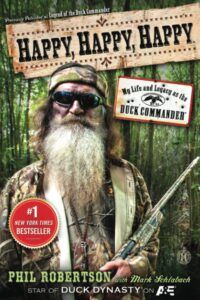 Happy Happy Happy by Phil Robertson
As far as celebrity autobiographies and memoirs go, this one couldn't be more 2013. Duck Commander and Duck Dynasty were everywhere in 2013, with patriarch Phil Robertson leading the brigade. Ten years later, we know more about the Robertsons than just their quirky antics, and this charming rags-to-riches story is a bit outdated.
Inferno by Dan Brown
Fourth in Brown's Robert Langdon series, Inferno promised more historical revelations, discovery around every turn, and heart-pounding action. Instead, Inferno is boring and forgettable. Giving Langdon amnesia might have been the first misstep, with overlapping flashbacks being the second, finishing off with Brown's odd treatment of his antagonist. Best to either skip ahead to book five or start over with The Da Vinci Code.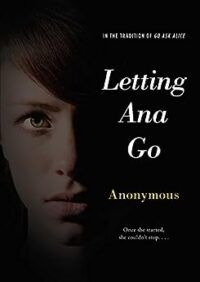 Letting Ana Go by Anonymous
Presented as a harrowing young adult novel, Letting Ana Go reads more like a how-to guide for disordered eating. 2013 was the era of disturbing pro-anorexia blogs and overtly cruel pop culture tabloids. Letting Ana Go is a 2013 relic that we can let go of.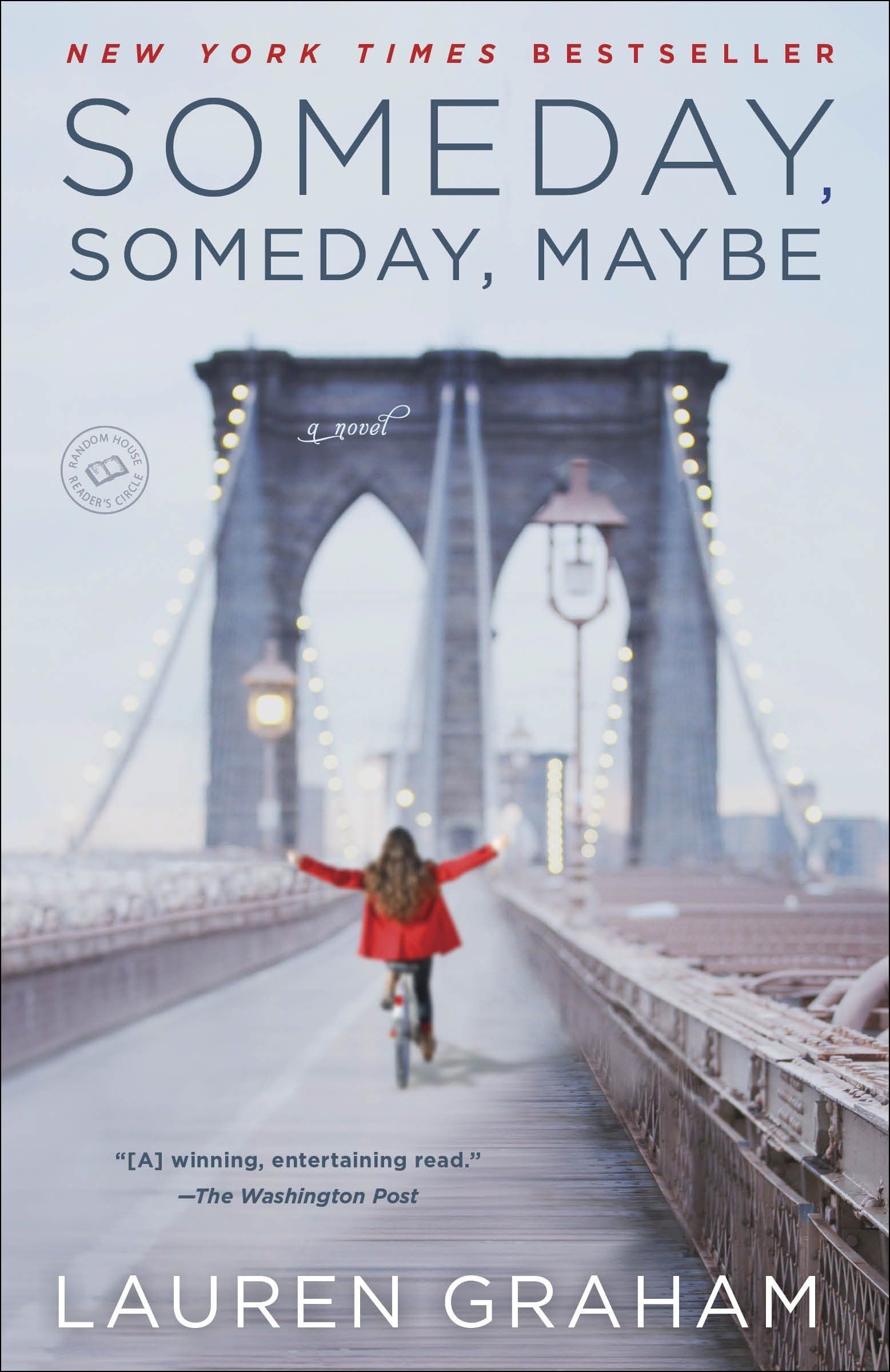 Someday, Someday, Maybe by Lauren Graham
In between takes for Parenthood, Lauren Graham wrote this tepid novel. Franny, a young actress, moves to New York to try to "make it." She has quirky roommates and a crush on a friend from acting class. The stakes are low, and the characters are fine. There's nothing really wrong with this book, but it's only Graham's charm that carries it. I think 2023 Graham could write something better.
The Elite by Kiera Cass
Another victim of the dystopian YA trend, The Selection series can best be described as The Hunger Games meets The Bachelor. Y'all, this book is bad. We don't need it now, and we didn't need it then.
Unravel Me By Tahereh Mafi
The second installment in Mafi's dystopian YA series is a whiny roller coaster. Magical girl Juliette spends much of the book vying for the reader's attention at her pity party. There are other dystopias happening, Juliette: have a croissant and wait your turn.
---
Do you remember what you were reading 10 years ago? Would you still read those books? As we inch our way towards 2024, take a look at our rereading archives and see what other rioters have to say about revisiting old faves.