This content contains affiliate links. When you buy through these links, we may earn an affiliate commission.
2023 has been a banner year for trans lit, and especially transfeminine lit. I have lost count of the number of books by trans women and transfemme authors I've read this year. These eight are just a few of my favorites! I didn't include the forthcoming None of the Above by Travis Alabanza, which I've put on basically every list I've made in the last few months — it's that good. I'm also looking forward to Wild Geese by Soula Emmanuel and Love and Money, Sex and Death by MacKenzie Wark. I could go on and on! We are truly blessed.
I've included books by both trans women and transfeminine nonbinary authors on this list. You'll find memoirs, essay collections, and prose poetry, as well as fiction of all kinds, from a horror graphic novel to a coming-of-age story translated from French — and translated by a trans author! These books are funny and angry, silly and smart. They're about all the messes, joys, and complexities of trans life. They'll transport you from the Philippines to the UK, from Malaysia to Montreal. Whether you're looking for inspiration, laughs, an escape, wisdom, or a challenge, I promise that you'll find it in one (or two or three) of these books.
Nonfiction
Horse Barbie by Geena Rocero
Geena Rocero is a trans activist, public speaker, and former model. In this poignant memoir, she writes about growing up in the world of trans pageants in the Philippines, moving to the U.S. as a teenager, the years she spent closeted during her modeling career, and her eventual decision to come out. It's a moving and vulnerable account of her coming-into-self journey. She recounts the transphobia she's faced, in different ways, in the U.S. and the Philippines, as well as the overwhelming joy she's found in the trans community.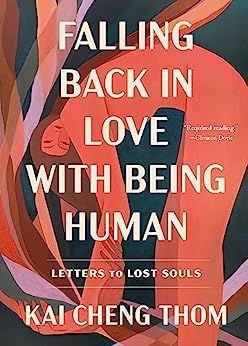 Falling Back in Love with Being Human by Kai Cheng Thom
This collection of prose poems is like a little book of spells and prayers. In letters to past and future versions of herself, old friends and ex-lovers, trans women and lost girls, and public figures like JK Rowling, Thom writes about anger and forgiveness, grief, self-love, despair, friendship, making art, living through the pandemic, and more. She writes directly into the heart of so many wounds, always searching — not for the easy answers, but for the most complicated ones. How do we love the parts of ourselves we don't believe are worthy of love? How do we live in a broken world? This book is for anyone who's ever felt lost.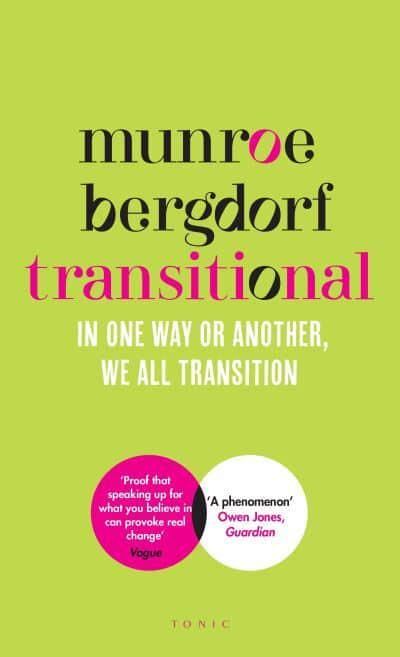 Transitional by Munroe Bergdorf
In this blend of memoir, journalism, and cultural critique, writer and activist Munroe Bergdorf examines the many ways that we all transition throughout life. She writes about her own journey of self-discovery, sharing stories about friendships, romantic relationships, family, sex, modeling, making art, and more. She ties these intimate experiences into a broader analysis about gender, race, and queerness in the UK. Her conversational style makes this a pleasure to read.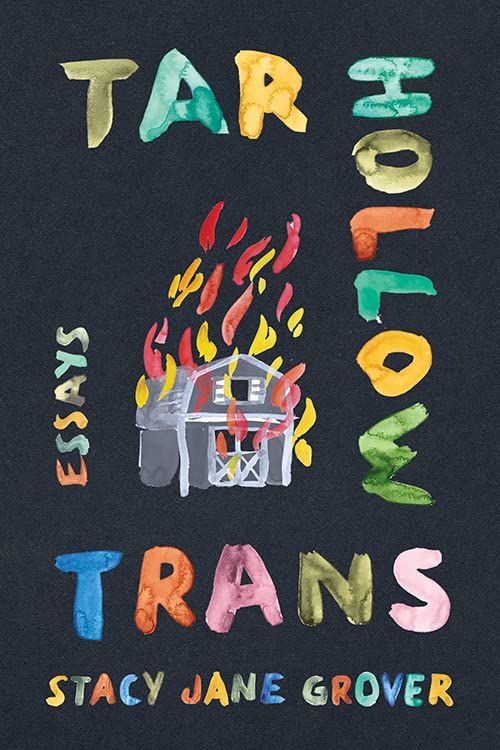 Tar Hollow Trans by Stacy Jane Grover
In these far-ranging and many-layered essays, Grover considers the complexities of trans and Appalachian identity. She considers her upbringing in Southeastern Ohio, and the ways in which both Appalachian culture and queer and trans experience have shaped, and continue to shape, her understanding of herself. She brilliantly weaves together seemingly unrelated ideas, proving that no identity exists in a vacuum, and that our knowledge of any given place, theory, idea, or experience is always in a state of becoming.
Fiction
Boys Weekend by Mattie Lubchansky
I read this weird, funny, smart graphic novel in one sitting, and I cried twice. Sammie has been out as trans for a while, but their oldest friend from college still doesn't seem to get it. Even so, when he invites them to his bachelor party — on a party island in the middle of the Atlantic — they decide they'll give him one more chance. The island turns out to be full of creepy cultists, though Sammie is the only one who notices. This is a campy horror romp that pokes fun at tech bros, pays homage to classic creature features, and offers scathing critiques of capitalism, conformity, and the gender binary. But it's also a surprisingly moving story about friendship, found family, and being comfortable in your own skin.
Bellies by Nicola Dinan
I've been shouting about this book nonstop for the past five months, and I don't plan on stopping anytime soon! It's an exuberant and wonderfully messy novel about growing up and into and away from yourself. It follows Tom and Ming, twentysomethings who meet and fall in love at uni, and the tumultuous course of their relationship in the wake of Ming's decision to transition. Dinan's characters are so vivid and real. As they struggle to figure out who they are and what they want, they mess up again and again. It's the contemporary queer love story of my dreams.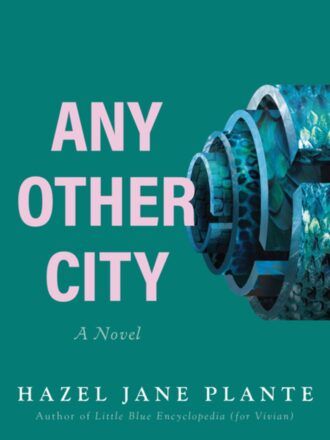 Any Other City by Hazel Jane Plante
Here's another perfect queer novel! I've been shouting about Plante's debut novel, Little Blue Encyclopedia (for Vivian), since I read it, and I've been shouting about this one since it came out in April! It's written in the form of a fictional memoir of Tracy St. Cyr, a semi-famous indie trans musician. It's split into two parts: Tracy at 20, alone in a new city for the first time, and Tracy in her 40s, back in the same city in the wake of a traumatic relationship. I really don't have enough superlatives. It's funny and playful, sexy and sad, overflowing with trans joy and queer magic.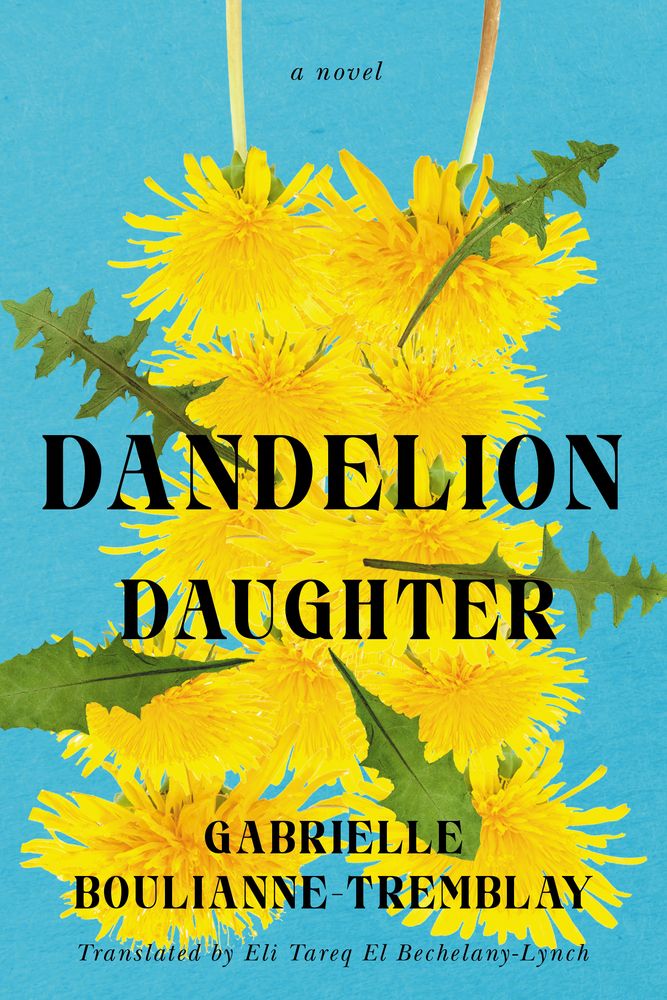 Dandelion Daughter by Gabrielle Boulianne-Tremblay, translated by Eli Tareq El Bechelany-Lynch
This coming-of-age novel came out in Canada in 2020, and immediately became beloved by readers for its quiet and vulnerable depiction of trans life. Now it's getting an English translation — by a trans author and translator! Set in a small rural community north of Montreal, it follows a trans girl through her childhood, adolescence, and young adulthood as she slowly comes into herself and her identity.
---
Looking for more books by trans women and transfeminine authors? You'll find some on this list of must-read trans lit, this list of must-read books by trans authors, and these graphic memoirs by trans authors.
As always, you can find a full list of new releases in the magical New Release Index, carefully curated by your favorite Book Riot editors, organized by genre and release date. You can also filter by LGBTQ books!