UPDATE: Angelica has since shared on X that she and Roberts had a private conversation.

"Thank you @RobertsEmma for calling and apologizing, recognizing your behavior was not that of an ally," Ross shared.

"I will leave the line open to follow up on your desire to do better and support social justice causes with your platform."

Previous: Angelica Ross is speaking out about her experience making American Horror Story: 1984 and has seemingly taken aim at costar Emma Roberts.

Ross doesn't mention the franchise veteran by name but does say at one point in a live video:

"The person I am talking about is definitely Miss E.R."

Ross claimed on Instagram Live that the costar once told the director, "John, Angelica's being mean."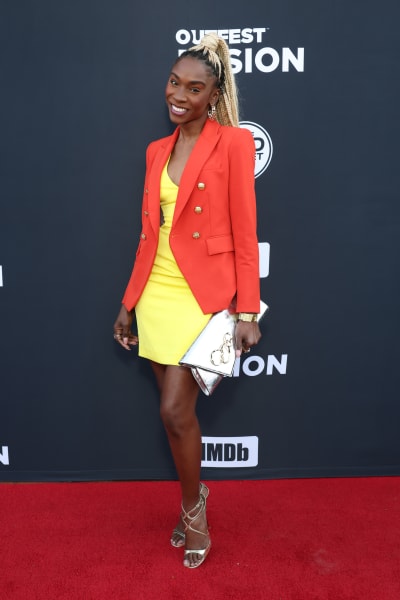 "OK, ladies, that's enough, Let's get back to work," Ross claims he responded.

"And she then looks at me and goes, 'Don't you mean lady?'"

"I'm standing there looking her deadass in the damn [camera] trying to process [what] the f–k she just said," Ross claimed.

"I'm like, 'If I say something, it's going to be me that's the problem,' and I know this because there was someone who spoke up about what she was doing and they got repercussions from it. Not her! They did."

Ross said she didn't speak to the actress for the rest of their time filming together.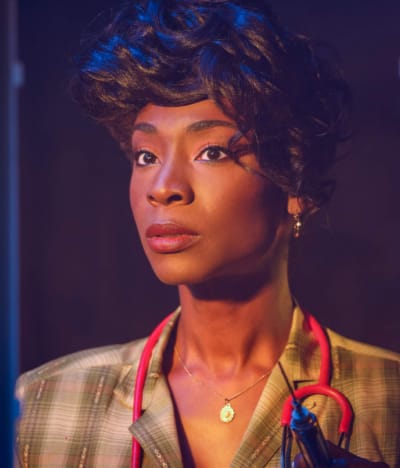 Angelica, who also starred on Pose, said that the individual yelled at directors and attempted to compare salaries with her costars.

"She was trying to make it very clear that she was number one on the call sheet, and she was the one in charge," Ross said.

The allegations come days after Ross took Ryan Murphy to task for ghosting her after pitching a Black women-led season of the anthology series.

"Remember your idea about a HORROR season starring black women? Well, I'm doing it," Murphy wrote in a screenshot of an email shared on X by Ross.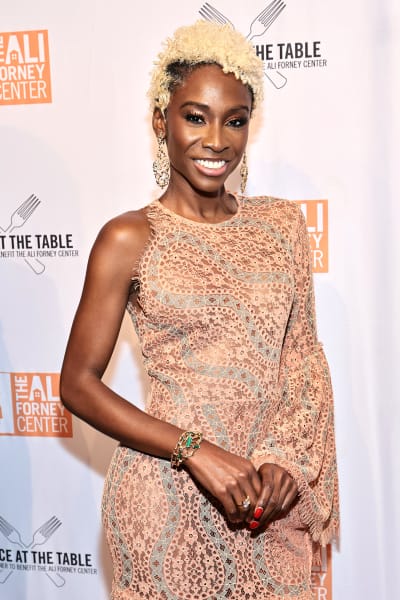 "Not sure of the story yet, but we will start a writers room in the fall. Along with you, who are the four women I should get? I think you, Keke Palmer, Gabby… not sure of the fourth?" Murphy wrote in his initial email.

Ross shared her response, which included naming people she'd love to star with, but she said she was ghosted by Murphy shortly after.

She alleged that she had missed out on roles while waiting for the season to materialize.

"After not hearing back. After sending flowers and no response, I sent one last email in Feb 2022 (it took about a year to film season 10 due to COVID) while still contractually in first position with the show," Ross shared.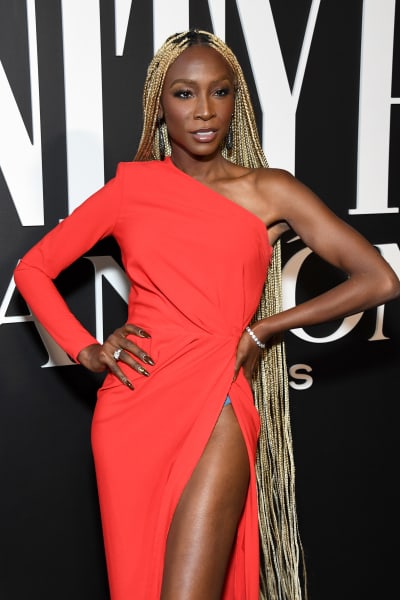 "Mind you, marvel [sic] had called twice now. I haven't heard from him since."

Neither Murphy nor Roberts have responded publicly to Ross' comments.

American Horror Story returns Wednesday, September 20, at 10 p.m. on FX.
Paul Dailly is the Associate Editor for TV Fanatic. Follow him on Twitter.