It all comes down to this, Fear the Walking Dead fans.

AMC on Wednesday went public with the official trailer for the final six episodes of its hit Walking Dead spinoff.

One thing that's certain after Fear the Walking Dead Season 8 Episode 6, the show is being handed back to the OGs.

Kim Dickens' Madison Clark is back at the center of the action and'll be reunited with Colman Domingo's Victor Strand.

The good news?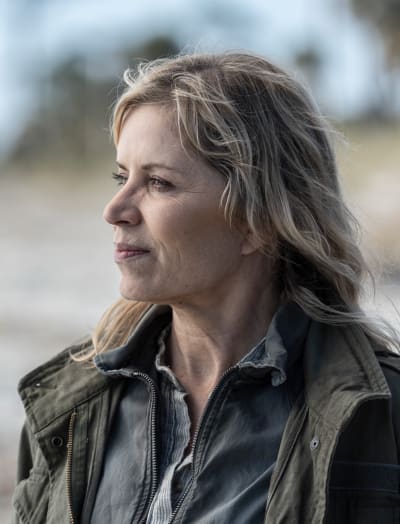 They look to be working together, which means they've probably managed to overcome the awkwardness of Strand's mad power grab last season.

Also back in the mix is Daniel Sharman's Troy Otto, the man Madison bludgeoned to death on Fear the Walking Dead Season 3.

So, how did he return? We're not sure, but it looks like he has Alicia's prosthetic arm.

When fans last saw Alicia, she was on a beach with the arm, and we were led to believe she'd perished.

If Troy has the arm, then he crossed paths with her at some point.

Was she a walker, or does he have her held captive?

Given her condition when we last saw her, we believe the former is the only scenario.

But Fear the Walking Dead is pretty unbelievable, so we'll reserve judgment on that until the episodes air.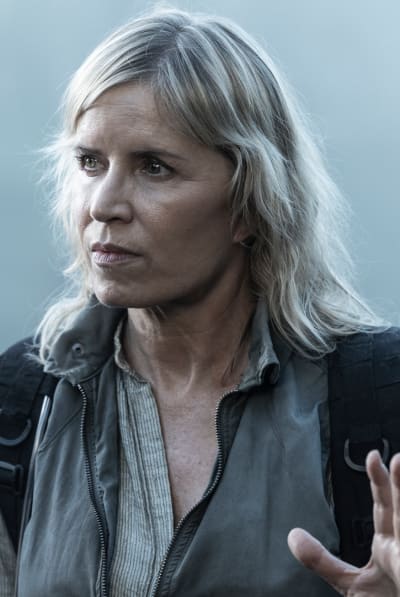 "Now that Shrike and her influence are gone, Madison sets her sights on transforming PADRE into the safe haven the old Stadium was meant to be," the logline teases.

"But in doing so the island becomes a target as well as a beacon as word of Madison and this land of resources spreads, attracting unwanted attention that puts PADRE back in peril and questions whether our heroes even deserve to save it."

Fear the Walking Dead returns on October 22, 2023.

Check out the promo below.
Paul Dailly is the Associate Editor for TV Fanatic. Follow him on Twitter.