Nestled deep within the mystical jungles of Tulum, there's a party oasis like no other.
Deriving from the Mayan words for "smoke" and "water," Buuts' Ha' brings together two elemental forces to promise an extraordinary experience. The only cenote club of its kind, Buuts' Ha' offers the rare chance to dance under a starlit sky while surrounded by the enchanting beauty of Tulum's verdant nature.
Combining the most memorable elements of what defines the allure of Tulum, this one-of-a-kind, dazzling open-air venue provides a rare blend of sophisticated cuisine, relaxation and unforgettable parties all in one place.
The club offers various zones to explore, like the Restaurant Zone, where you can delight in international gastronomy, and the VIP Zone, which is nestled amongst the trees for an elevated view of the festivities.
However, it's the Mystic Zone that truly captures the essence of Buuts' Ha'. This serene space provides the perfect backdrop for R&R to unwind, unplug and connect with nature.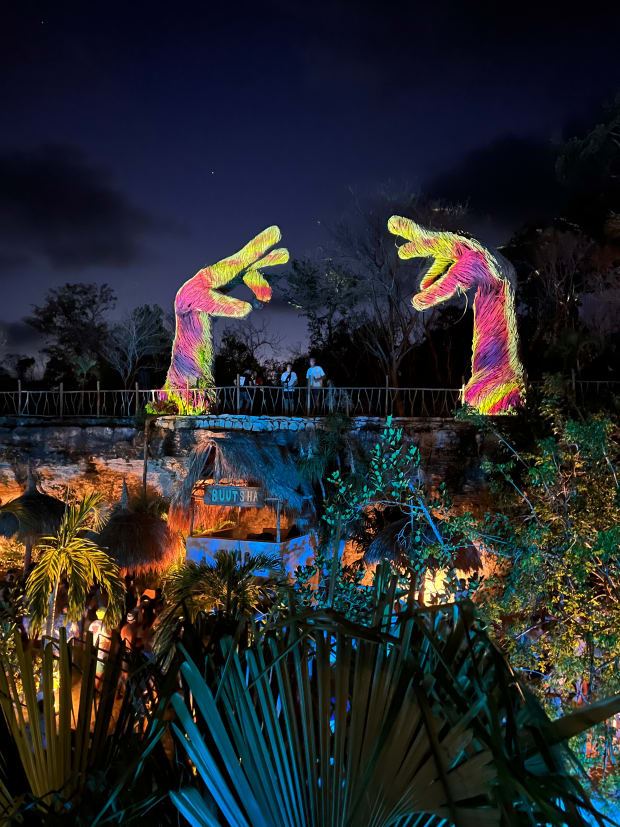 Each weekend, Buuts' Ha' hosts shows featuring some of the best local DJ talents Mexico has to offer, in addition to regularly booking acclaimed artists from around the globe. All said and done, it's a haven for electronic music enthusiasts visiting Tulum, which has emerged as one of the world's hottest seedbeds for the genre.
If you're looking for an adventure that places your love of dance music amongst the backdrop of Tulum's natural wonders, Buuts' Ha' is the place to be. At the intersection of partying and wellness, this breathtaking cenote club is worth any travel bucket list.
You can find out more about Buuts' Ha' via the club's website.
View the original article to see embedded media.
FOLLOW BUUTS' HA':
Facebook: facebook.com/BuutsHaCenoteClub
Instagram: instagram.com/buuts_ha
Website: buutsha.com