Thirty years ago today, on September 21, 1993, at 10/9c, NYPD Blue premiered on ABC.

However, its debut didn't necessarily mean it reached every household.

The controversial series premiered to apocalyptic fanfare, with critics wondering if the series would usher in the end of TV as viewers knew it.

It's funny the things you remember from your youth. I was at the age where the idea of a series willing to push the envelope, delivering a taste of the big screen on the small, sounded like an excellent idea.

They say that all publicity is good publicity, but people around the country were so concerned about the effect the show may have on the morals of the everyman that 57 local stations around the country refused to air the premiere.

A month later, there were still 45 ABC affiliates who, due to the possibility of coarse language and nudity, were still not airing it.

But the accolades were undeniable. In its first season alone, NYPD Blue secured 27 Emmy nominations, clinching six, and over its tenure, it amassed 88 nominations, winning 20.

The series promised viewers an unfiltered look at law enforcement. For creators Steven Bochco and David Milch, this wasn't uncharted territory. They had previously crafted Hill Street Blues, another groundbreaking series focused on the police force.

Hill Street Blues featured morally flawed characters who were tasked with making better decisions for those they served and protected than they did for themselves.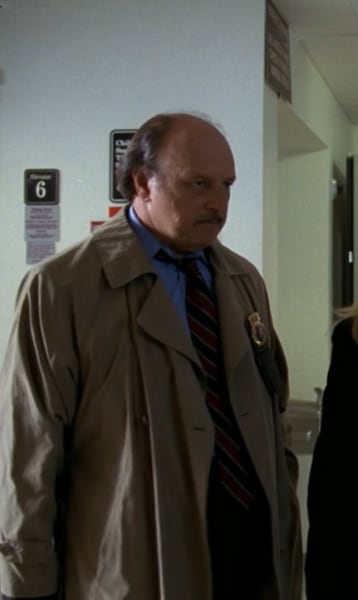 There were through lines in that earlier series and some time was spent with characters outside of their professional duties, but it was more often than not driven by what they experienced while on the job.

NYPD Blue deepend that narrative, shifting shifting from episodic storylines to intimately delve into the moral dilemmas of its characters. It was their personal lives that became the show's core, even more than the crimes they solved.

David Caruso and Dennis Franz took center stage as detectives and partners John Kelly and Andy Sipowicz. Kelly was more of a by-the-book detective who kept his nose to the grindstone, while Sipowicz, a womanizing drunk whose mouthiness got him shot at the halfway point of the premiere, was the show's beating heart.

On paper, it probably looked like Caruso was the star, but Franz portrayed Sipowicz with so much passion that even when he was at his very worst (and he was there often), he was sympathetic.

Franz commanded the screen, and even though, according to an interview Franz did with EW in 2005 leading into the series finale, Sipowicz was never meant to survive the first episode, he became the heart and soul of NYPD Blue.

That this happened to a character with an impure heart and darkness in his soul speaks to the power of NYPD Blue as a character-driven affair. The stories lived and breathed through and because of the great character work on the page and in the performances.

Caruso would ask out of his contract early, leaving the show in its second season, but others were waiting in the wings to take his place. Jimmy Smits joined the second season as Bobby Simone, Sipowicz's best and longest-lasting partner who would ultimately change the course of Sipowicz's life and the series as a whole.

Ricky Schroder and Mark-Paul Gosselear also got turns as Sipowicz's partners as the years rolled on, and life changed on screen as it did in real life.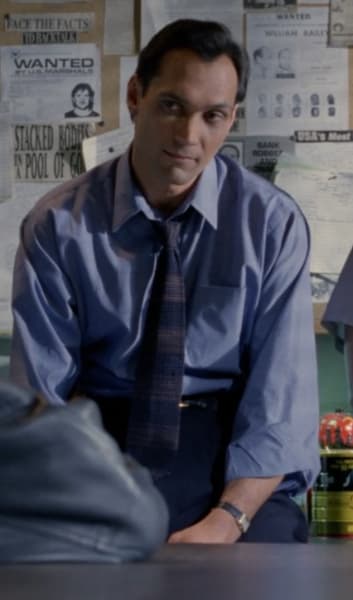 Part of the show's success was that Bochco and Milch allowed characters to live, and sometimes that meant they died, too, whether a physical death or a spiritual one, and they didn't keep characters hanging on longer than their story demanded.

NYPD Blue didn't shy away from humanity, and if that meant the dreaded coarse language or nudity would be present, to be it. But it was so much more than that. The stories embraced the beauty and the ugliness of the human condition with honesty and compassion.

All of this made NYPD Blue unlike anything that had aired until that time. This was before The Shield or The Wire, and even then, those were cable shows. This was broadcast, where the sanitized version of law enforcement and urban life reigned.

The serialized storytelling was in-depth and offered satisfying character arcs that could be explored over seasons and the series as a whole.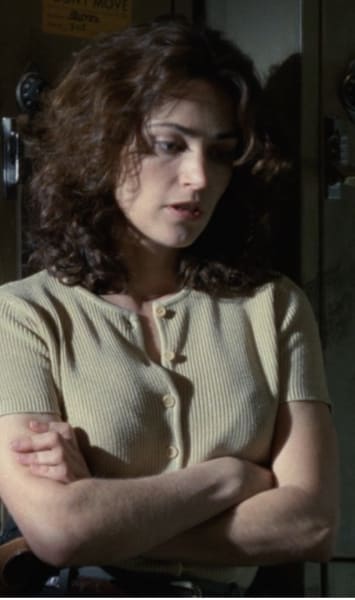 Anyone who has grappled with addiction knows that it's not a story of the week but a central component of your life, and through Sipowicz and Diane Russell (Kim Delaney), viewers came to see the disease and its struggles as more than just a punchline.

The series explored romantic and sexual relationships, corruption and violence, friendship, and parenthood with one of the most celebrated casts of characters in television history.

The long roster of incredible talents includes James McDaniel, Sharon Lawrence, Garcelle Beauvais, Amy Brenneman, Nicolas Turturro, Henry Simmons, Gordon Clapp, Esai Morales, and Charlotte Ross.

Guest stars over the year were plentiful, including Christopher Meloni, David Schwimmer, Bradley Whitford, Lucy Liu, Lana Parrilla, Debra Messing, Daniel Dae Kim, Emile Hirsh, Giovanni Ribisi, and Giancarlo Esposito.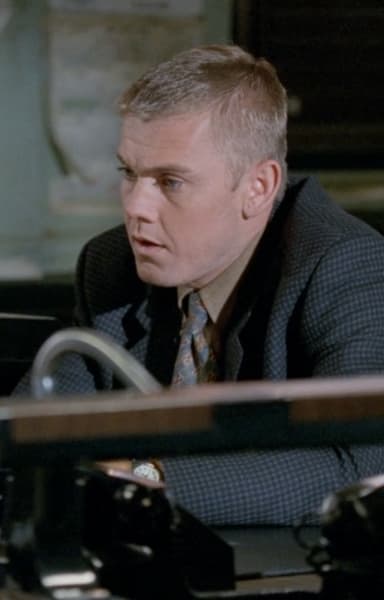 Fast-forward three decades, and you might wonder if the series remains relevant. While much has changed, the show's authentic storytelling ensures it remains timeless.

It holds up better than the promise to change the broadcast television landscape when it premiered. For 12 years, NYPD Blue was its own entity, and nothing since has quite reached the same heights on broadcast television.

Today, broadcast networks still offer a softened, watered-down version of our world that doesn't quite represent our reality, as if pulling a curtain around our everyday troubles will somehow alleviate them.

Look no further for proof than the sanitized version of TV's number one show, Yellowstone, as it aired on CBS this past Sunday. Networks don't push the envelope, and nobody challenges the powers that be that maybe it's time for a more authentic representation of life on broadcast.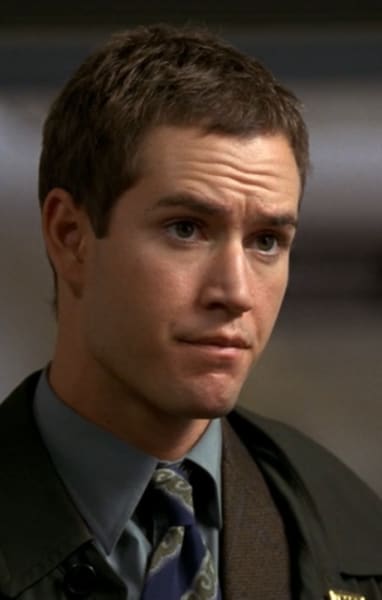 Instead, like cable before it, people are turning to streaming, where they can recognize everyday life, filled with harsh realities and stunning beauty, often at the same time.

That's where you can find NYPD Blue now, streaming on Hulu. It works surprisingly well for a binge model or as a show you can enjoy slowly over time.

The show might seem mild compared to today's edgy series, but its narrative allure remains undeniable. It undoubtedly paved the way for successors like The Shield, The Wire, and on broadcast, Blue Bloods and Chicago PD.

The anticipated moral downfall some predicted never transpired. Instead, NYPD Blue etched a legacy that still resonates today. So, if you haven't, indulge in a piece of television history.
Carissa Pavlica is the managing editor and a staff writer and critic for TV Fanatic. She's a member of the Critic's Choice Association, enjoys mentoring writers, conversing with cats, and passionately discussing the nuances of television and film with anyone who will listen. Follow her on Twitter and email her here at TV Fanatic.