This content contains affiliate links. When you buy through these links, we may earn an affiliate commission.
A decades-long vegetarian writing about cannibalism in horror novels? That sounds like the start of a bad joke. Yet here we are. Cannibalistic horror is not a subgenre I've ever particularly sought out, and yet I've realized recently that it's a subgenre I've read quite a bit, sometimes intentionally, often not. Maybe that's because my philosophy with books is generally the weirder the better, and it doesn't get much weirder (or more horrifying) than cannibalism. Most of these books incorporate a heaping helping of absurdism into their horror, so much so that some of these books could probably be considered more satire than horror. But don't get me wrong: there's plenty of horror to be had, too.
It's probably obvious to say that these books all come with some major content warnings, but let's just put it this way: there were a number of books I chose not to put on this list because they just went a little too far. All of these books incorporate cannibalism, which usually also comes with some blood and gore, not to mention murder. If you're not up for that, this horror subgenre probably isn't for you. Period.
Now, a little spoiler warning before we begin:
I've tried to put the more spoilery books toward the bottom of the list so that you can decide for yourself if you want to be spoiled or not. Cannibalism is front and center in most of the books on this list, but there are a few where the cannibalism comes as a surprise. I'll include another warning before we get to the final two books, but if you prefer to figure out twists on your own, read about the first six cannibalistic horror books on this list and then call it well-done. (Sorry, couldn't help myself.)
Now, the real horror begins. Bon appétit!
Tender is the Flesh by Agustina Bazterrica
Meat is back on the menu, but you're probably not going to like anything about it. In fact, you might just be turned off of meat entirely for a while after reading this satirical novel in which humans are bred and raised for their "special meat." Marcos is a worker at a local processing plant who tries not to think too hard about what all that entails. But when he's gifted a high-quality live specimen for himself, the choices he makes show just how quickly human beings can divorce others from their humanity.
Earthlings by Sayaka Murata
If you know Murata for her quirky novel about the inner life of a woman working at a convenience store, Convenience Store Woman, you'll probably be as shocked by Earthlings as I first was. Natsuki is a girl who believes she's an alien. It's the only explanation she can think of for why she doesn't seem to fit in with anyone else, the alienation only spurred on by physical, verbal, and sexual abuse from those around her. As an adult, she rekindles her taboo childhood relationship with her cousin, the two searching for answers about themselves in the most shocking and horrifying of ways. Be prepared if you choose to venture into this one: it deals with some truly taboo and alarming subjects, self-cannibalism being one of them.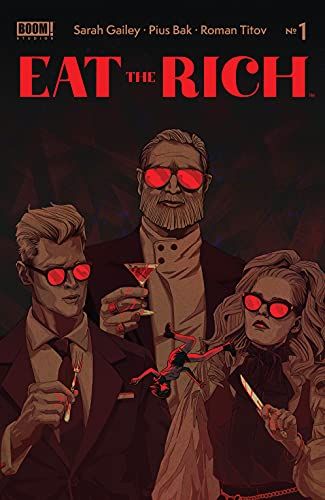 Eat the Rich by Sarah Gailey, Pius Bak, and Roman Titov
From the author of The Echo Wife comes a cannibalistic horror graphic novel about the rich eating the poor — and the poor getting their revenge. When a law student joins her boyfriend for a summer back home in the old-money enclave of Crestfall Bluffs, she expects it to be good for their relationship and for her future career. But there are secrets hiding in Crestfall Bluffs, secrets that could ruin the future Joey's been dreaming of. Will she be able to survive the horrifying truth of how these people sustain themselves and their lifestyle? Or will she have to fight for a chance to stay off-menu?
Life Ceremony by Sayaka Murata
What's that? Sayaka Murata once again appearing to explore a bit of unusual cannibalism on this list? You've got that right. In this short story collection, humans find utility beyond death through the use of their skin and meat in multiple stories. The ideas, though admittedly horrifying to our modern sensibilities, are presented in a way that doesn't really feel like horror at all. In fact, the stories almost make you wonder why we do let our bodies go to waste without a second thought.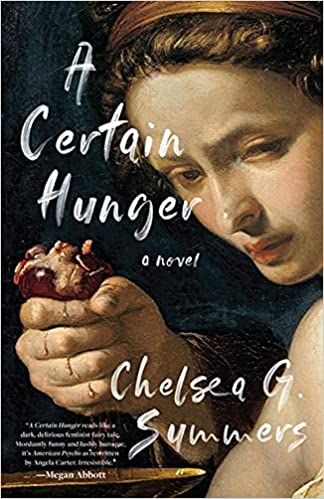 A Certain Hunger by Chelsea G. Summers
Food critic Dorothy is an aficionado of both food and sex. She can cook as well as any of the chefs she writes about and travels from New York to Italy to satisfy her insatiable appetite. But she has an appetite for something else that she has long suppressed. Finally, through with denying herself, Dorothy puts an icepick in her lover's neck, cooking him up with shallots and mushrooms. How she got to this point from her farm-to-table childhood, though, you'll just have to read for yourself.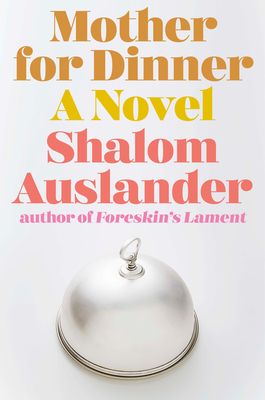 Mother for Dinner by Shalom Auslander
A family of 12 siblings who have tried to distance themselves from their "Cannibal-American" heritage is drawn back together for questions both ethical and practical when their mother asks to be eaten on her deathbed. With brothers who are variously vegan, kosher, and dead, how exactly are they meant to go about keeping this request? Seven certainly doesn't want to, but what a guilty and dutiful son to do? This is definitely one that falls more on the satire side of humorous horror.
HERE THERE BE SPOILERS…
In the last two books on this list, the occurrence of cannibalism comes as a twist well into the story and is not presented as part of the main premise. I won't say exactly how cannibalism plays into either of the storylines, but if you know it's coming, the foreshadowing may be overwhelmingly obvious to you.
If you enjoy spoilers, keep on reading. If not, consider this the end of the list.
.
.
.
.
.
.
.
.
.
.
Mexican Gothic by Silvia Moreno-Garcia
The secrets hiding within the walls of High Place are plentiful, but none more pressing for Noemí than the strange affliction that has altered her cousin. This ancient house in the Mexican countryside fills Noemí with feelings of dread and dreams of blood. Only the family's youngest son seems willing to entertain her concerns. But he, too, is hiding secrets about the family's past. Will uncovering them be enough to save Noemí's cousin and herself, or has the rot of this place already subsumed them?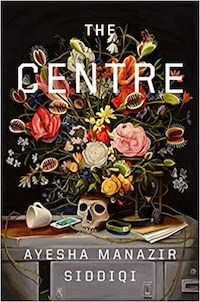 The Centre by Ayesha Manazir Siddiqi
A translator dissatisfied with the work she's doing writing subtitles for movies learns about a secretive program helping people attain fluency in a new language in just two weeks. The cost is exorbitant, and the methods are top-secret, but Anisa is certain it will change her life. It's true that the book she translated from German after the program became a hit. But she's still not satisfied. As she grows closer with people running the organization, she realizes the cost she's paid for her new language skills is far greater than she ever could've imagined.
---
Now you might want to check out these 10 Great Horror Books About Cannibalism or these 9 Horror Books for Foodies.