Everything has changed, and it's hard to tell where things will go next for all of the key players.

Sex Education Season 4 Episode 3 ended with a shocking cliffhanger that's sure to provide the make-or-break next steps for Otis and Maeve, and sadly, it seems like they're headed for disaster.

It is evident that Otis spending the night at Ruby's would lead to disaster, but even if their night was strictly platonic, Maeve will struggle that her boyfriend was with his ex-girlfriend in her time of need.

Something had to happen to bring Maeve back to town, and her mother's overdose means she'll be back home, possibly forever, and she'll be leaning on her friends for support.

Otis will undoubtedly feel guilty for not being there for her, but how will Maeve feel when she inevitably learns the truth?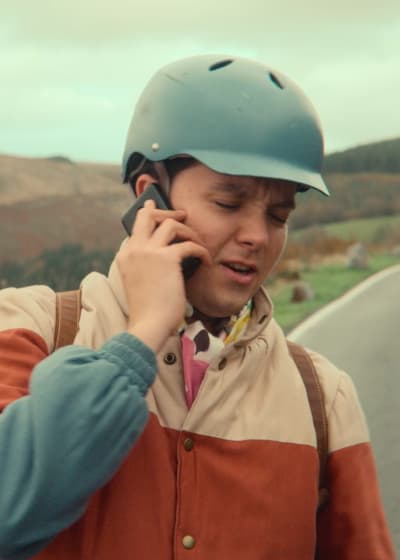 The good news is that Otis and Ruby seem to have merely fallen asleep, but the optics of that will not go down well with Maeve and other observers.

Otis has been battling these feelings of being left out by both Maeve and Eric, while Ruby has no one in her corner, so they seem like a natural fit as friends.
Cal: Are Aries supposed to be compatible together?
Aisha: Hmm. Big fights, but very good make-up sеx.
Cal: Whoa!

Their past will give people pause if they ever say they're friends, but maybe they'll be able to keep things strictly platonic.

They still care deeply for one another, and Otis was shocked that Anwar and Olivia shunned Ruby.

It's not uncommon for teenagers to find new friends, and if they're now in different schools, staying in contact with the people you used to call your friends is difficult.

Ruby's storyline is sad because she has this tough exterior because she's been hurt so much in the past, and it's sad to think that if she were a bit more vulnerable with her new classmates, she'd probably have all the friends in the world.

Hearing the true extent of O's bullying when they were at summer camp in the past paints the sex therapist in a very different light than before.

Now it's evident that O feigned ignorance to Ruby on Sex Education Season 4 Episode 2 because Ruby going public in the school with that story could smash the facade that is O's life.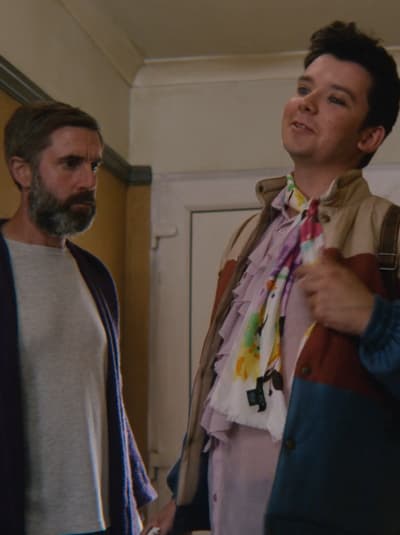 The battle between Otis and O will continue to gather steam as the series progresses, and I hope Otis won't use O and Ruby's past to get ahead.

Otis was considering it when he told Ruby that this could be what they need to take down O once and for all.
Can you hurry up? Some people actually need to take a shit!

Teen

Using that information without Ruby giving the green light wouldn't just be horrible; it would be complete character assassination for Otis.

On top of that, Ruby wouldn't be able to forgive him and would be ridiculed. Many observers who don't know about Ruby's past struggles and what she's dealing with away from school would love nothing more than to see her brought down a few pegs.

But Ruby's arc is interesting because it harkens back to the old saying that you never know what someone's going through behind closed doors.

The same can be said for Maeve. The way she's been treated by Thomas, her egotistical professor, has knocked her confidence.

On Sex Education Season 3, Maeve realized she can achieve her goals no matter the obstacles, but this man is going out of his way to ensure she quits the school and returns home.

It's hard to shake the feeling that he thinks her work is superior, and he doesn't think she deserves to have that level of talent because that's the only reason he could be acting like that.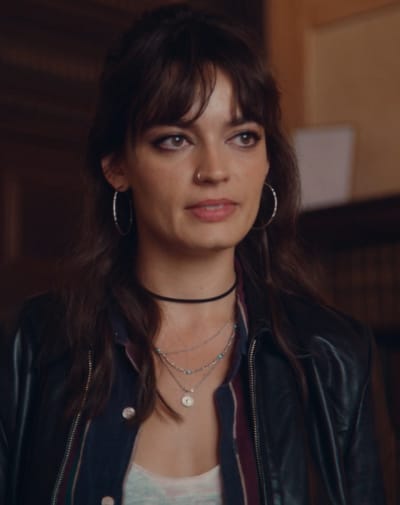 Maeve is slowly getting a masterclass in how money makes the world go round and how payoffs are more common than people believe in institutions.

Hearing Ellen boast about getting the internship must have been hard because Maeve knew fine well her peer didn't get the role on her own merits.

Ellen taking the story of Maeve's past out of the trash can can go one of two ways, but given Maeve's character arc, she's destined for more heartbreak than before.

Let's hope she can return home and help her mother get better and that Otis will be by her side because Otis isn't proving to be the most reliable person.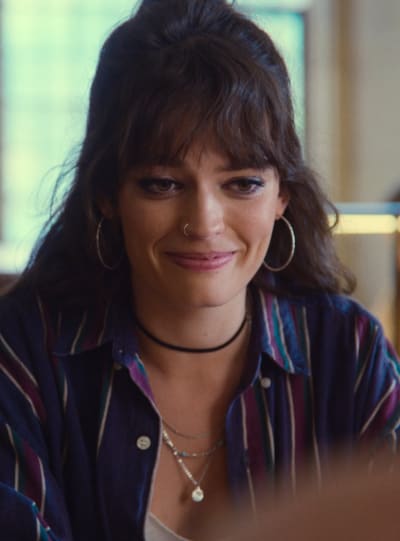 The same can also be said for Eric. Eric and Otis' bond has been so strong since Sex Education that it's painful to see the two friends embark on very different lives.

Eric spent a lot of his time in school being worried about being his authentic self, but at Cavendish, he doesn't feel judged and has found a group of friends he feels very comfortable with.
Otis: My phone's out of battery, and my mum's gonna be worried, so I…
Ruby: Charge it here, and then I could give you a lift home?
Otis: Uh… I'd really better go.
Ruby: Look, let's meet up tomorrow morning and work out next steps. And I think you should talk to Maeve. Just let her know that you're feeling left behind.
Otis: I will. Thanks for everything.

But that's not to say it will always be that way. Obviously, Otis was only going to the nightclub because he wanted to support his friend.

The mark of a good friend is when they'll be there, no questions asked. Eric keeping Otis away from Abbi, Aisha, and Roman will only drive a wedge between them.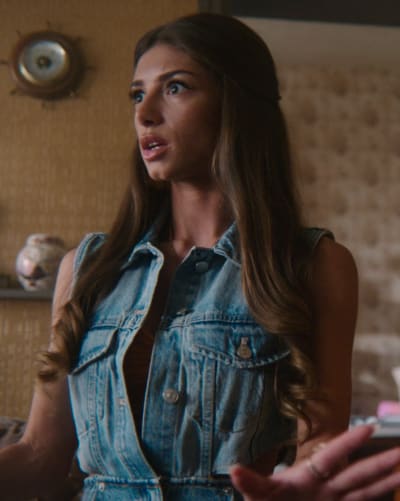 Then again, Otis has been pulled in many directions, but I hope he doesn't blame Eric because he slept over at Ruby's.

That would suck—big time.

Adam's breakthrough with his father was satisfying because it was an organic direction for this storyline.

Michael is slowly but surely beginning to understand how to handle parenting and rebuilding that connection with his son, and it's making for good TV.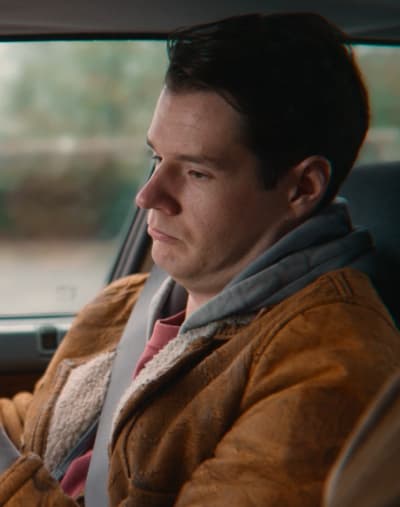 Having this father and son talk about their lives was something I never thought we'd see, but they finally felt comfortable with one another to speak things through.

I don't know whether that will last, but I didn't expect Maureen to be jealous that Michael was moving on.
Otis: Hey. Sorry, my phone was out of battery. Um, Maeve, I'm really sorry we fought. And I said some stupid things. And I should have been more supportive. You were right. I… I was being…
Maeve: Otis, it doesn't matter. I'm going to the airport. My mum's in hospital. She's had an оvеrdоsе. It's serious. I'm coming home.

Michael was still holding on to this hope of a reunion until Sex Education Season 3 Episode 8 came along and changed everything.

Are we to assume they'll end the series together? A part of me thinks that would be a disservice to their character arcs, so I hope they're both at peace and can move on.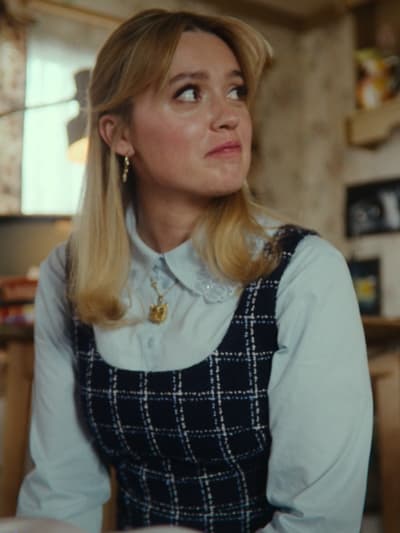 Jean's breakdown was heartbreaking. Gillian Anderson is killing it this season as her character faces something she never expected.

Jean has been so accustomed to being independent that asking for help is proving to be difficult for her.

She's desperate to talk to someone who genuinely understands her, but something tells me her sister is playing the long con here.

We know she's broke and could pass as Jean, so I hope she doesn't try to get a line of credit out in her name. We know from their various interactions so far that Joanna can lie very well.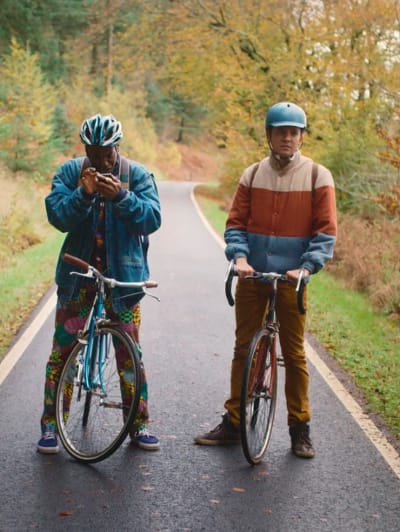 What are your thoughts on those revelations about O?

Are you surprised Otis slept over at Ruby's?

What do you think will happen when Maeve returns?

Hit the comments.

Sex Education is streaming on Netflix.
Paul Dailly is the Associate Editor for TV Fanatic. Follow him on Twitter.